About Me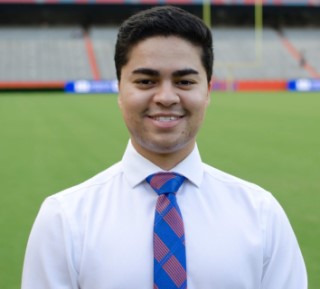 I am a Computer Science Ph.D. Candidate at the University of Florida advised by Dr. Sanjay Ranka and Dr. Anand Rangarajan. My research is motivated by a desire to build computational vision systems that mimic how humans perceive the world. I also enjoy collaborating on inter-disciplinary projects where I apply machine learning to transportation engineering and cybersecurity. My thesis research is on the development of efficient neural algorithms for object-centric scene understanding, with applications to traffic signal control and model-based reinforcement learning.
I'm a Florida McKnight Fellow. The McKnight Doctoral Fellowship program aims to address the under-representation of African American and Hispanic faculty in the state of Florida. I'm always looking for ways in which I can better promote diversity and inclusivity in the field of computing.
Contact: pemami[at]ufl[dot][edu]
News
July 2021 I was recognized as a Top 10% reviewer at ICML'21!
May 2021 My paper "Efficient Iterative Amortized Inference for Learning Symmetric and Disentangled Multi-Object Representations" has been accepted as a short talk at ICML'21!
May 2021 I am interning this summer with the National Renewable Energy Lab's (NREL) Complex Systems Simulation and Optimization group working on reinforcement learning for traffic signal control!
April 2021 I am now a Ph.D. Candidate!
Publications
See my CV for a complete list including older publications.